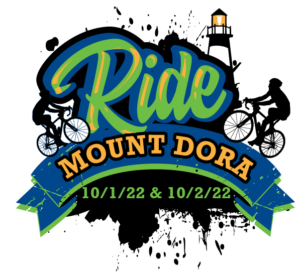 Join us for an Amazing Weekend of Cycling!
Experience Mount Dora Oct 1 – Oct, 2 2022
Make your plans to visit us in 2022, for "Cycling in Mount Dora".
In 1974, the Mount Dora Area Chamber of Commerce held its first annual Mount Dora Bicycle Festival with a few hundred cyclists. At that time, no one could foresee how successful this event would become, and in its 47 years welcomed 60,000+ cyclists to Mount Dora and Lake County. 
Whether it was a Century, a Metric, or one of the numerous casual rides from 10 – 40 miles, our family of loyal cyclists rode more than 28,000 miles and tested their endurance and skill on Thrill Hill, Sugarloaf Mountain, the Ocala National Park, Emerald Marsh and beyond. Each year our cyclists were welcomed by 100's of volunteers from numerous organizations and businesses at check-in, and rest stops serving up beverages and snacks to keep our riders hydrated and carb'd up! Without these volunteers, this event would not have been able to succeed!
As the 48th Annual event draws near, we wanted to let you know, that the Mount Dora Area Chamber of Commerce will no longer be producing this event. But rest assured, the event will continue, but now under the direction of the City of Mount Dora. We hope you will continue to Ride Mount Dora or to try it for the first time. This year's event will take place on October 1 & 2, details and registration can be found at CycleMountDora.com.
We thank you for your support and look forward to seeing you and your wheels around Mount Dora soon